About the Program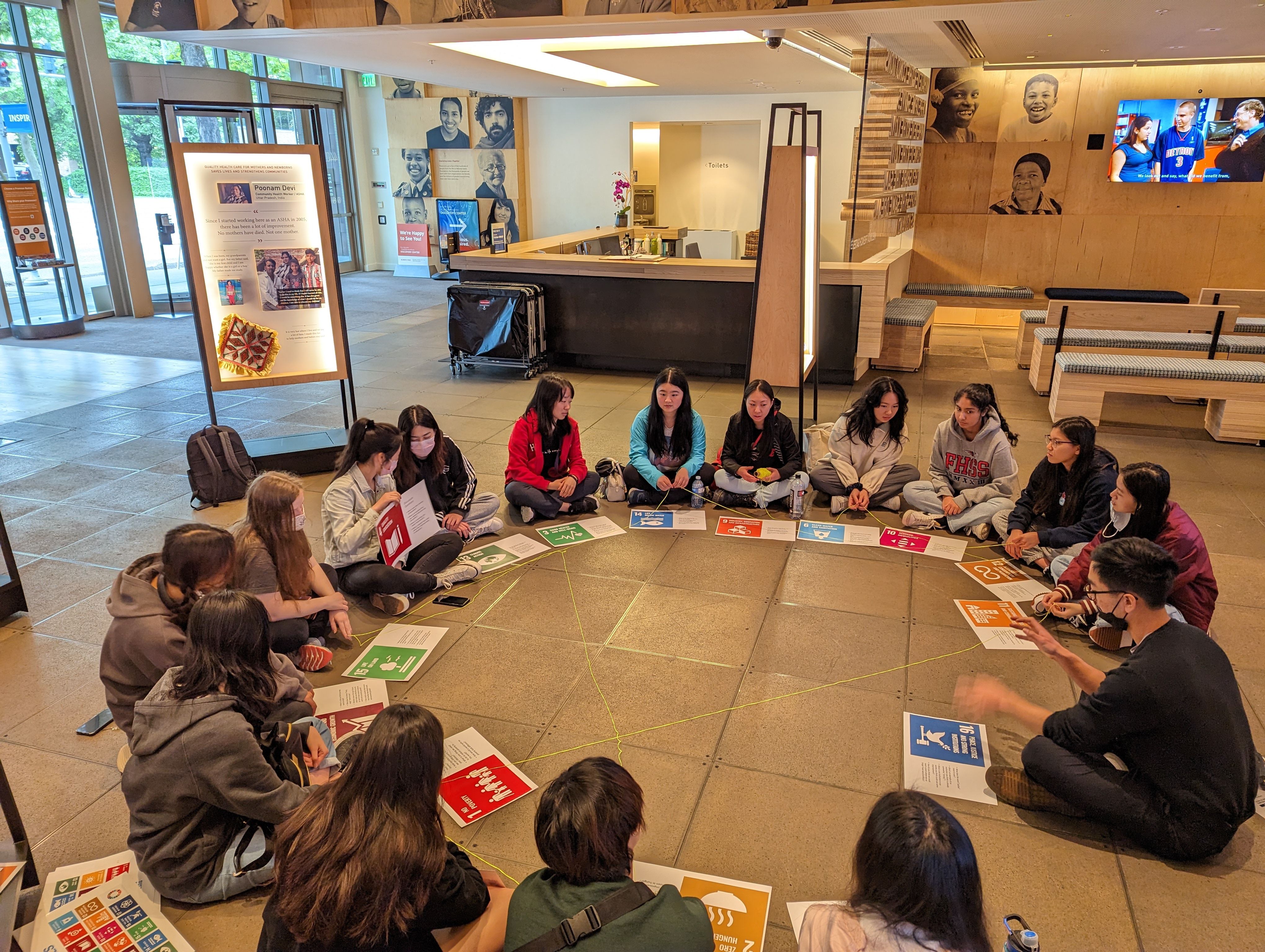 Consistent to 21st Century learning we feel that the process of doing science is more important than remembering scientific facts. One of the concerns expressed by Universities is that many students entering the field of Science do not have the ability to transfer knowledge outside of the classroom. As a result they often don't see the connections between mathematics and science. Furthermore, many secondary students that take university equivalent courses like AP Chemistry or AP Physics have acquired scientific facts but in most cases they don't have the scientific skills essential for sucess in a University course. For this reason, Fraser Heights Integrated Mathematics and Science Academy has come up with a model that aims to address these concerns.
Program Goals
Promoting a community of learners to engage in creative and meaningful questions in the field of mathematics and science.
An opportunity for students to better appreciate the process of acquiring scientific knowledge.
Allowing students to inquire, seek answers and defend their findings by effectively communicating their ideas.
Why Our School?
One of a handful of schools in BC that offer the AP Calculus BC course, and 80% of the students score a 4 or 5 on the AP Exam.
Consistently ranked one of the top schools in BC each year on the Canadian Mathematics Contest.
Many of our students go to top schools domestic and international, including McGill, Queens, U of T, UBC, SFU, Waterloo, Harvard, Yale, Cornell, UC Berkeley, Penn State, Duke, John Hopkins, U of California, U of Washington, Carnegie Mellon, KAIST, and the University of Taiwan.
Why Science Academy?
The Science Academy program offers a holistic educational experience, seamlessly blending Mathematics and Science. This intensive program lets students cover more ground swiftly, also providing avenues to earn university credits and polish their lab skills. Outside conventional learning, students benefit from science-themed excursions, teamwork with fellow enthusiasts, and hands-on, inquiry-based activities. The inclusion of inclusion of technology and design further enriches their academic journey.
Interdisciplinary Approach
Integration of Mathematics and Science topics, enhanced by technology and basic coding.
Accelerated Learning & University Opportunities
Compressed curriculum with the chance to earn university credits and develop advanced laboratory skills.
Experiential Learning
Science-focused field trips, collaboration with passionate peers, and open inquiry-based learning.
Program Logistics
The program would be a two year commitment for the student starting in their grade 11 year. Each semester, half of their timetable, two blocks (morning or afternoon) will be designated for the Science Academy. This would continue over the four semesters of their grade 11 and 12 years. The other two blocks the students will be timetabled with all other Fraser Heights students. This would allow students to take English 11 and 12, Social Studies 11, electives, and other courses needed to graduate within the school community.
During their two blocks of Science Academy students will be in their cohort with a flexible instructional schedule designed by their instructors. The two and half hours each day can be used for lecture, labs, group work and/or independent studies. With this flexible schedule it is hoped that curriculum can be compressed, integration between mathematics and science is better achieved and the scientific process can be modeled and reinforced within a secondary school setting.
In the first year of study, students will be instructed in Pre-Calculus 12, Chemistry 11 and 12, Physics 11, Industrial Coding and Design 12 and open inquiry to help students prepare for their Capstone Project. This would include the use of technology in a laboratory setting to model the scientific process. Furthermore field trips will be taken and opportunities to attend conferences and enter competitions will be available to students to reinforce the process of acquiring scientific knowledge.
In the second year of study, students will be instructed in AP Calculus BC, Physics 12 a choice of SFU Chemistry 121, 122 and 126 or Computing Science 130 and 135. The SFU courses will be available to our students at SFU Surrey as careful consideration has been made to match our timetable with SFU to accommodate for this.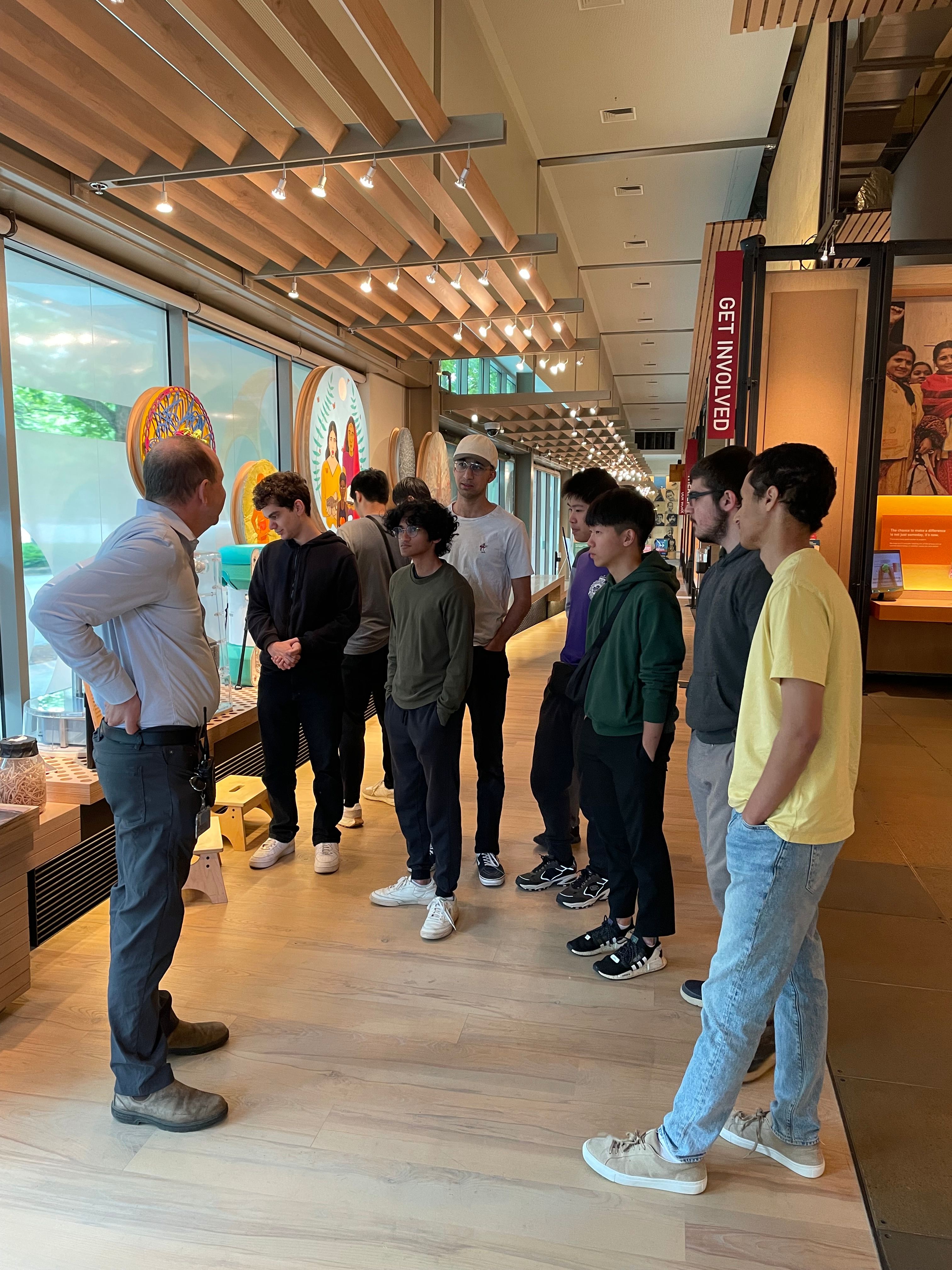 | Course Name | Highschool Credits | University Credits |
| --- | --- | --- |
| Pre-Calculus 12 | 4 | |
| Chemistry 11 | 4 | |
| Chemistry 12 | 4 | |
| Physics 11 | 4 | |
| Physics 12 | 4 | |
| Industrial Coding and Design 12 | 4 | |
| AP Calculus BC | 8 | 6 |
| SFU Chemistry 121 | 4 | 4 |
| SFU Chemistry 122 | 2 | 2 |
| SFU Chemistry 126 | 2 | 2 |
| SFU Computer Science 130 | 4 | 3 |
| SFU Computer Science 135 | 4 | 3 |
| Total | 40 | 12 or 14 |
Contact
Our Address
16060 108th Ave, Surrey, BC, V4N 1M1
Call Us
+1 (604) 582-9268
Opening Hours
Mon-Friday: 8AM - 3PM